i-Rite was founded by Lee W. in April of 2012 after his sister-in-law (Julia W.) cracked the screen on her iPhone 3G. She knew he was good with technology, so he did some research to see if it was even repairable and how much it would cost. The part was ordered and he was able to repair the device in under an hour. After the first repair, friends of his started asking if he could repair their devices. That's when he knew he could do this for a living. Soon he had a website built and started a mobile repair company going to and from people's houses, workplaces and Starbucks repairing devices. Soon enough he wasn't able to repair all the devices in one day because he spent half his time driving to and from jobs. He knew it was time for a change and to have customers come to him, so he decided to open his first store in Downtown Short Pump in January of 2013. He had help from his Dad, Mom, Brother and sister-in-law setting up the new store and ended up hiring his brother as his first official employee. In June of 2016 Lee opened his second location in Hancock Village in Midlothian.
iRiteLogo Facebook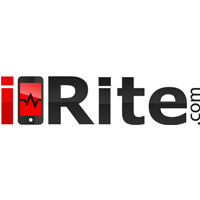 i-Rite iPhone Screen Repair

11634 W. Broad Street Henrico, VA 23233
804-200-4071
i-Rite@gmail.com
http://www.i-Rite.com

i-Rite is Richmond's premiere iPhone, iPad, Smartphone and Computer repair shop. We use original parts, most repairs take about 20 minutes & all repairs are covered with a warranty.
Commentaires
Ajouter un commentaire
S'il vous plaît connectez-vous pour pouvoir ajouter des commentaires !